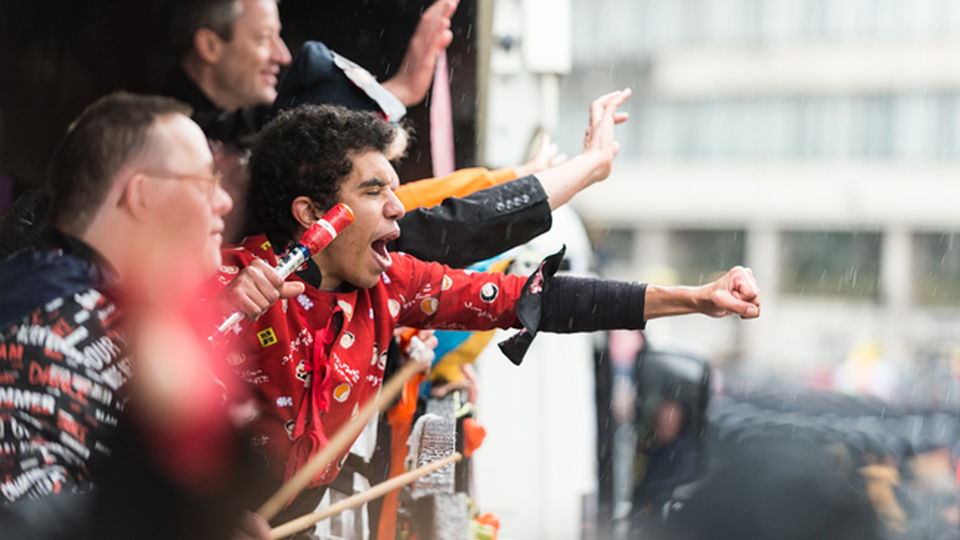 We support people into training and employment through our Spare Parts programme – helping people from diverse backgrounds to progress their skills, confidence and careers.
Our volunteers provide dedicated support, fresh ideas and new points of view. In return, we follow our company-wide mantra of train, mentor and progress. 
To find out more or to apply for a volunteer role, please take a look at our volunteer information and fill in an application form below. If you have any questions, please email Spare Tyre or call 020 8692 4446 (ext. 273).
ST40 Volunteers
From April 2017, we're looking for volunteers to help with our ST40 project. 
We're looking for volunteers to get involved with two exciting key elements of the project:
interviewing people who've been involved in our 40 year history and recording their stories–including past and current participants, staff, trustees and volunteers–using oral history recording techniques
exploring, cataloguing and organising material from the company's past (documents, photos etc) alongside our dedicated staff, making our history accessible for future generations
With support of our Project Manager and Archivist you can take part in some or all of the following activities:
be trained up in oral history techniques to collect stories (training sessions monthly July–Sept)
learn how to handle and catalogue archive material (training session 26 June)
visit the V&A Theatre Collection as part of your training (you may also have the opportunity to visit Bristol University Theatre Collection and the collection at Bishopsgate Institute)
get a full induction to working with Spare Tyre
get ongoing support from the Project Manager
receive up to £15 a day against receipts for travel/lunch
Volunteer commitment is flexible, so whether you have 5 days or 50 days to spare, you'd be very welcome to join us. 
Email the completed form to info@sparetyre.org or send by post to:
Spare Tyre
The Albany
Douglas Way
Deptford
SE8 4AG
Become a Trustee
We are always looking for dynamic individuals to join our Board. If you are interested, contact Lynette.